CCI Quiet .22 Long Rifle (.22 LR) Subsonic 40gr Lead Round Nose 50/Box
SKU:

CCI 960

UPC:

076683009609

Brand

This item is not eligible for return:

Due to legal/regulatory and customer safety considerations, all ammunition (ammo) sales are final.

If you want to order a case:

Order a quantity of 100

We do not ship ammo to the following:

Massachusetts, Washington D.C., Alaska, Hawaii, Puerto Rico, U.S. Virgin Islands, or Guam

If you reside in CA, CT, IL, MD, NY, or NJ:

California Proposition 65 Warning (California law requires this warning to be given to customers in the State of California):

Warning: This product can expose you to chemicals including lead, which are known to the State of California to cause cancer and reproductive harm. For more information go to www.p65warnings.ca.gov.

To purchase this ammo for use in a rifle:

You must be at least 18 years of age.

To purchase this ammo for use in a handgun/pistol:

You must be at least 21 years of age.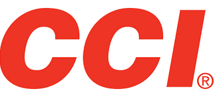 CCI Quiet .22 Long Rifle (.22 LR) Subsonic 40gr Lead Round Nose 50/Box significantly reduces the perceived volume (decibels) of standard .22 LR ammunition and generates 75 percent less perceived noise than standard .22 LR ammunition. This ammunition cycles flawlessly through semi-automatic rifles and handguns/pistols. Due to the low velocity of this ammunition, it provides the sensation of shooting through a suppressor, without using a suppressor. This ammunition is built for target shooting. This ammunition is new production and non corrosive.
Please Note: This ammunition may be used in semi-automatic firearms, however manual cycling of the action may be required. Do not use in barrels over 24" in length.
Also Note: Subsonic loads are ideal for shooting through suppressors because they help reduce the sound signature even more. Subsonic rounds do not exhibit a supersonic crack making them quieter when shot through your favorite can. This ammunition does not have to be fired through a suppressed firearm and will function in non-suppressed firearms.
Specifications:

- Caliber: .22 Long Rifle (.22 LR)
- Bullet Weight: 40 Grains
- Bullet Style: Lead Round Nose
- Case Type: Brass
- Muzzle Velocity: 710 FPS
- Muzzle Energy: 45 FT LBS
- Lead Free: No
- Corrosive: No
- 50 Rounds Per Box
- 5000 Rounds Per Case
- 100 Boxes Per Case
0 Reviews
This product hasn't received any reviews yet. Be the first to review this product!
Write a Review