Federal Premium Cape-Shok Safari .375 H&H Magnum 300gr Woodleigh Hydrostatically Stabilized Solid Round Nose 20/Box
SKU:

FED P375WH

UPC:

029465064174

Brand

This item is not eligible for return:

Due to legal/regulatory and customer safety considerations, all ammunition (ammo) sales are final.

If you want to order a case:

Order a quantity of 10

We do not ship ammo to the following:

Massachusetts, Washington D.C., Alaska, Hawaii, Puerto Rico, U.S. Virgin Islands, or Guam

If you reside in CA, CT, IL, MD, NY, or NJ:

California Proposition 65 Warning (California law requires this warning to be given to customers in the State of California):

Warning: This product can expose you to chemicals including lead, which are known to the State of California to cause cancer and reproductive harm. For more information go to www.p65warnings.ca.gov.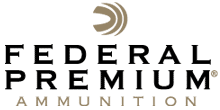 Federal Premium Cape-Shok Safari .375 H&H Magnum 300gr Woodleigh Hydrostatically Stabilized Solid Round Nose 20/Box resists deflection, penetrates thick hide and heavy bone, delivers tremendous shock transfer with deep penetration and also produces clean entry wounds that will not close over (resulting in quick, humane kills). This ammunition delivers extremely reliable straight line performance and utilizes Woodleigh's Hydrostatically Stabilized bullet (projectile) which is a homogenous bullet which is constructed from a specially formulated solid copper-alloy. Only the purest raw materials are used in its manufacture, resulting in a bullet that has better toughness than modern homogenous bullets but creates breach pressures similar to standard gilding metal jacketed soft nose bullets. This combination of materials and design allows for excellent accuracy in magazine-fed rifles. Another noteworthy feature of the bullet is the shallow driving bands and full diameter bullet body. The driving bands combined with the materials used keep pressures low and minimize stresses on barrels. The full diameter bullet body (land diameter) has two beneficial effects. The first benefit is that the bullet is more stable as it travels through the barrel because it is fully supported which in turn results in more reliable accuracy performance. As this bullet does not rely on expansion for its killing effect, it side steps the problem of erratic expansion suffered by some other types of expanding monometal bullets. The second benefit is that the weight of the bullet is more evenly distributed from front to back which also helps to prevent bullets tumbling within game animals. The utilization of polymer bullet nose caps aides in reliable cartridge chambering. This ammunition is built for hunting dangerous game (300-1,500 lbs) including elephant, African cape buffalo and wildebeest. This ammunition is also built for hunting American buffalo, black bear and moose. This ammunition is new production, non-corrosive, boxer primed, in reloadable brass cases.
Please Note: When using ammunition with this type of bullet (projectile) in magazine-fed rifles, it is strongly recommend that it be cycled through the magazine to ensure reliable chambering/feeding.
Specifications:

- Cartridge: .375 H&H Magnum (.375 Holland & Holland Magnum)
- Bullet Weight: 300 Grains
- Bullet Style: Solid Round Nose
- Bullet Length (in): 1.390
- Ballistic Coefficient: .260
- Case Type: Nickel Plated
- Muzzle Velocity: 2500 FPS
- Muzzle Energy: 4163 FT LBS
- Reloadable: Yes
- Lead Free: No
- Primer: Boxer
- Corrosive: No
- 20 Rounds Per Box
- 200 Rounds Per Case
- 10 Boxes Per Case
0 Reviews
This product hasn't received any reviews yet. Be the first to review this product!
Write a Review