Winchester USA Ready Defense 9mm Luger +P 124gr Hex-Vent Jacketed Hollow Point 20/Box
SKU:

OLIN RED9HP

UPC:

020892230057

Brand

This item is not eligible for return:

Due to legal/regulatory and customer safety considerations, all ammunition (ammo) sales are final.

If you want to order a case:

Order a quantity of 10

We do not ship ammo to the following:

Massachusetts, Washington D.C., Alaska, Hawaii, Puerto Rico, U.S. Virgin Islands, or Guam

If you reside in CA, CT, IL, MD, NY, or NJ:

California Proposition 65 Warning (California law requires this warning to be given to customers in the State of California):

Warning: This product can expose you to chemicals including lead, which are known to the State of California to cause cancer and reproductive harm. For more information go to www.p65warnings.ca.gov.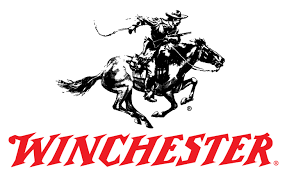 Winchester USA Ready Defense 9mm Luger +P 124gr Hex-Vent Jacketed Hollow Point 20/Box delivers lethal power, and deep penetration when the need for defending life becomes imperative. This ammunition offers impressive expansion and notable velocities at various ranges. Upon impact, the jacketed hollow point bullet initiates expansion increasing the size of the original bullet diameter. This ammunition utilizes Winchester's proprietary (red) Hex-Vent Rigid Insert, which is located (inside the jacketed hollow point bullet), which shields the hollow point bullet from obstruction, while channeling material flow for proper bullet expansion. To further enhance reliability and overall performance, this ammunition utilizes match grade primers which are produced to exacting specifications, which produces consistent powder ignition. The nickel plated brass maximizes reliability through smooth chambering and case ejection. This ammunition is built specifically for defense purposes. This ammunition is new production, non-corrosive, boxer primed, in reloadable brass cases.
Please Note: This ammunition is loaded to a higher pressure than standard 9mm Luger. Although this ammunition is externally identical to standard ammunition of this caliber, this ammunition should only be used in firearms rated for 9mm Luger +P ammunition. Some firearms may not be rated for the higher pressures of the 9mm Luger +P, including a number of older firearms, including firearms that are of questionable quality. As a precaution, we recommend consulting with the manufacturer of your firearm to ensure compatibility with your firearm.
Also Note: To ensure the highest level of quality, Winchester thoroughly test every lot (batch) of Winchester USA ready ammunition. To help you see why Winchester USA Ready ammunition is trusted, the specific ballistics results from their tests are conveniently available for you to view via their Lot Number lookup tool. Every box of Winchester USA Ready ammunition includes a Lot Number. Your box's lot number is ink stamped inside the right tuck flap of each box of this ammunition. To view the specific ballistics data for your specifically purchased box(es) of this ammunition, please click here.
Specifications:
- Caliber: 9mm Luger +P
- Bullet Weight: 124 Grains
- Bullet Style: Bonded Jacketed Hollow Point
- Case Type: Nickel Plated
- Muzzle Velocity: 1200 FPS
- Muzzle Energy: 396 FT LBS
- Reloadable: Yes
- Lead Free: No
- Primer: Boxer
- Corrosive: No
- 20 Rounds Per Box
- 200 Rounds Per Case
- 10 Boxes Per Case
0 Reviews
This product hasn't received any reviews yet. Be the first to review this product!
Write a Review